Our new aromatherpay options are brought to you by Young Living Essential Oils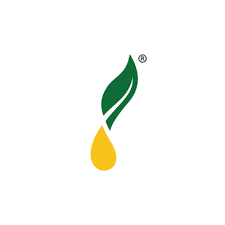 Essential oils have enhanced lives for thousands of years, offering a variety of benefits from cosmetic and dietary purposes to spiritual and religious use. Young Living has always been at the forefront of bringing this ancient tradition to modern users, introducing millions to emotional, physical, and spiritual wellness that can be truly life-changing.
Extracted through careful steam distillation, resin tapping, and cold pressing, the purest essential oils are far more powerful than the botanicals from which they come. Any time you hold a bottle of Young Living's powerful essential oils, you hold nature's pure essence.
Contains Coriander and Geranium essential oils, Acceptance™ encourages feelings of self-worth when used aromatically.

Angelica essential oil has soothing aromatic qualities that help create a relaxing environment. It has been referred to as the "oil of angels," in part because of its calming aroma.

A key Young Living blend, Aroma Siez™ combines the soothing and relaxing properties of Lavender and Peppermint. Diffuse to enjoy the soothing yet stimulating aroma or add to V-6 oil for a relaxing aromatic massage or foot rub.

Basil essential oil has a fresh, herbaceous aroma that can be calming and refreshing.

Blue Cypress was used traditionally to moisturize dry skin. This essential oil also has historical use as a component in perfumes and even as an adhesive.

Has a hot, spicy fragrance that is said to unlock feelings of abundance. (recommended for couples massages)

Citronella essential oil contains geraniol, which helps to fend off outdoor nuisances so you can enjoy the outdoors annoyance free.

Dorado Azul™ essential oil is a Young Living exclusive, obtained from botanicals grown and distilled at the Finca Botanica Farm and Distillery in Guayaquil, Ecuador. It contains beta-caryophyllene and eucalyptol to soothe skin and invigorate the senses.

Fennel has a sweet, spicy aroma that has a long history of encouraging grounding feelings.

Grapefruit essential oil has a fresh, uplifting aroma and has cleansing properties. When taken internally, it supports healthy weight management, as well as the lymphatic and circulatory systems.

Helichrysum essential oil rejuvenates skin, reducing the appearance of uneven skin texture and tone when applied topically, making it a must-have for every home.
Hong Kuai essential oil is distilled at Young Living's Taiwan Cooperative Farm and Distillery and has an uplifting aroma that promotes spiritual awareness and inspires clarity, intuition, and action.

The term kuranya, meaning "rainbow," perfectly represents this Australia-sourced essential oil blend—a synergy of oils that creates something beautiful. Add it to your skin care routine and apply topically to enhance natural radiance and reduce the appearance of blemishes. Invite its fresh, woodsy aroma everywhere you go.

The fresh, clean, citrus aroma of Lemon essential oil is uplifting and refreshing. The delicious aroma encourages a bright outlook on life

.

Tell sore muscles, "knot today." Blend Palo Santo with V-6™ for an uplifting post-workout massage.

Let it go. As you release tension from your muscles, allow any negative thoughts to dissipate as well.

Peace & Calming® essential oil blend is a combination of Blue Tansy, Orange, Tangerine, Patchouli, and Ylang Ylang that creates a moment of tranquility in your everyday life. Its aroma is uplifting and calming

Spearmint essential oil provides aromatic comfort during times of occasional uneasiness when diffused or applied topically. When taken internally, it may provide digestive and general wellness support.

Tangerine essential oil is extracted by cold pressing the rind of the tangerine fruit. Like the fresh citrus fruit, Tangerine oil is loved by children and adults alike, with its delightfully sweet aroma that can create a happy, contented mindset.

Thyme essential oil provides support to the immune system, contains the antioxidant thymol.

Valerian essential oil has an earthy aroma that can be enjoyed topically or aromatically. Diffuse this grounding oil as the perfect bedtime companion or massage it into the bottoms of your feet after a long day to foster moments of peace.

Valor® essential oil blend features Frankincense, Black Spruce, Blue Tansy, Camphor Wood, and Geranium and was formulated based on historical information about Roman soldiers who were said to apply oils and botanicals to instill courage and confidence before battle.

Highest Potential™ essential oil blend has a rich, exotic, floral aroma that creates an uplifting and inspiring atmosphere to help create clarity and focus with everyday frustrations
Prices per essential oil upgrade ranges from $5-$10. Dont worry about deciding now, decide when you get here!